Lower Columbia exploration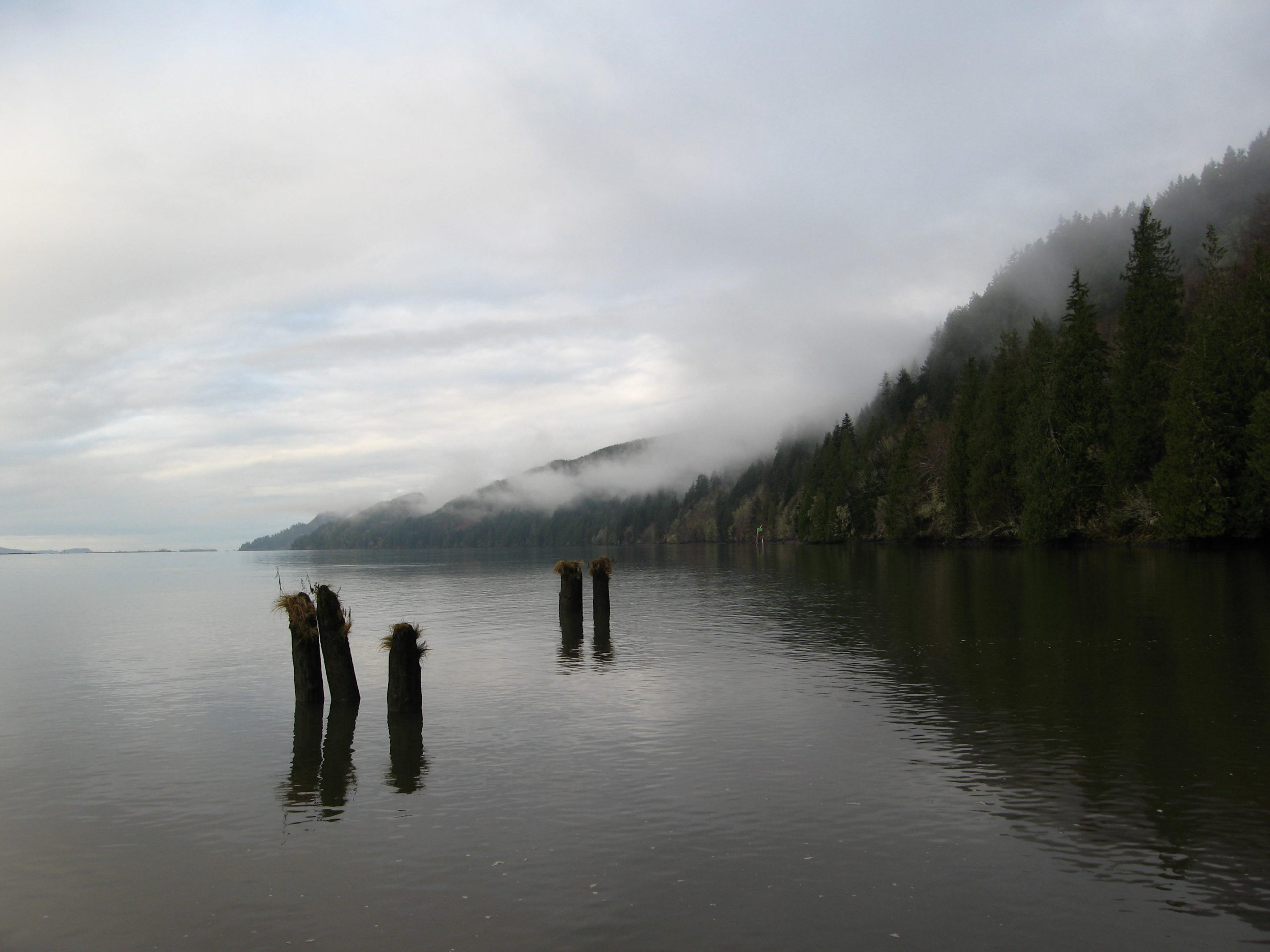 COMFORTABLE RESORT ROOMS WITH A VIEW
Unwind between full days of paddling and sightseeing in the old world charm of the Skamokawa Resort overlooking the river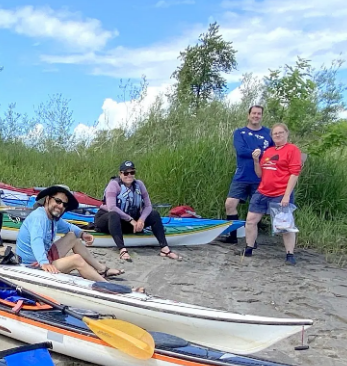 EXPERTLY LED KAYAKING AND SIGHTSEEING
Enjoy tailored private kayaking trips of the diverse waterways, wildlife and historical sites of the Lower Columbia River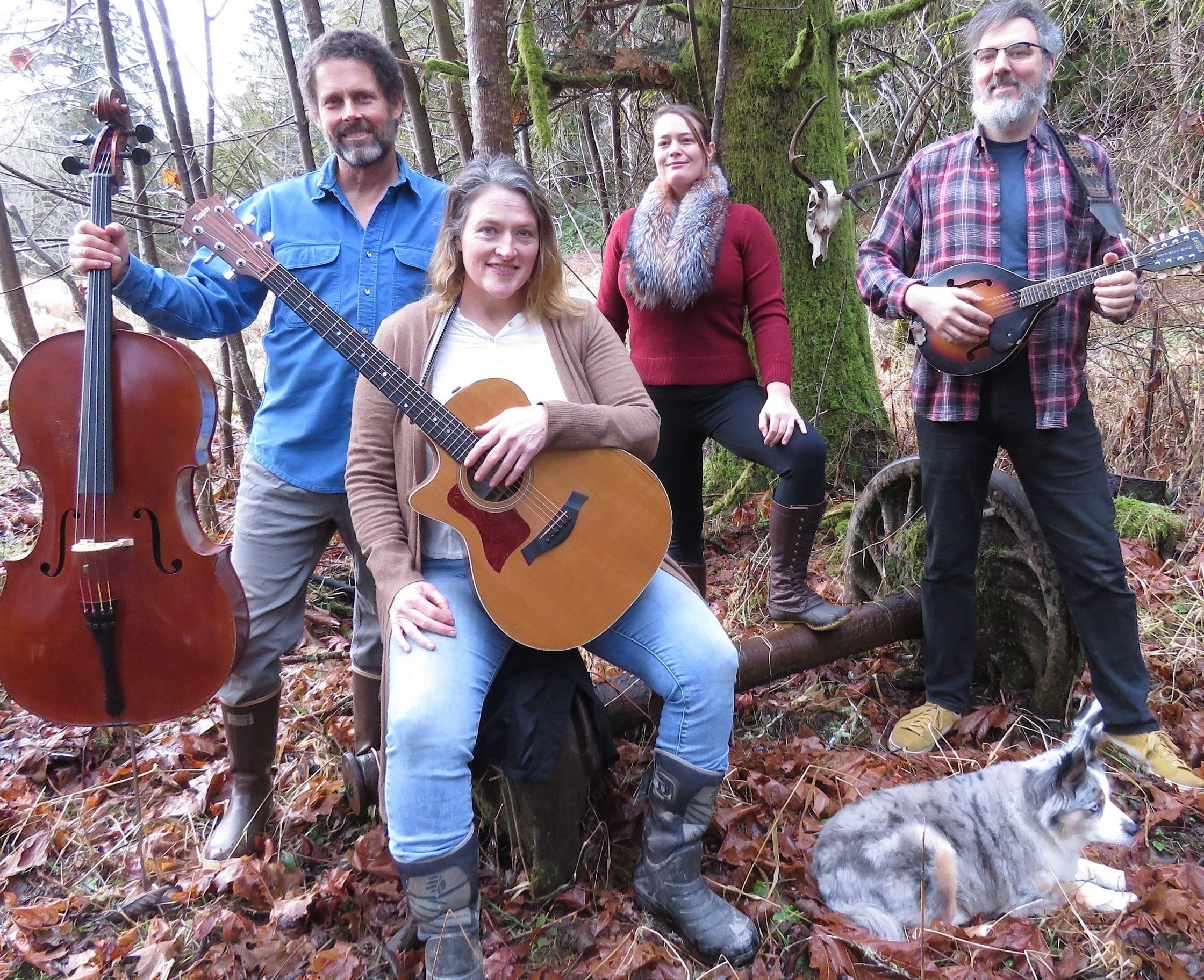 LIVE MUSIC AND PRESENTATIONS
Learn natural history on and off the water, and enjoy live music by and about the people of the Columbia-Pacific Region
TIME TO EXPLORE OFF WATER
Take leisurely day hikes, walk along picturesque beaches, and explore the town including a local tour of a 1894 school house and interpretive center
You can save your preferred spot with a refundable deposit.
Your deposit is fully refundable minus a 10% processing fee up to 14 days before the trip. If you need to cancel after that time it's still possible to receive a full refund if the spot fills or you are able to reschedule.
Experience the best that Columbia River Kayaking has to offer in this fun and educational all-inclusive trip.
Kayak and gear 

All meals-breakfast, lunch and dinner 

Kayaking instruction and skill-building for all experience levels

5 nights at the Skamokawa Resort

4 tailored private kayaking tours 

3 after-dinner presentations about local history and culture

2 live music performances

1 easy day hike

Local tour of 1894 schoolhouse and interpretive center
Let us take you to our favorite spots! Sightsee your way with local experts along tidal marshlands, kayak next to 90-foot basalt cliffs, waterfalls and ancient Sitka spruce trees more than 300 years old. Explore wooded trails on a short day hike along Skamokawa Creek. Experience first hand the now wild river shorelines where whole towns with salmon canneries, mills, farms and homes once thrived in the 1930s, and paddle along the path of Lewis and Clark into two wildlife refuges. Enjoy leisurely stops along sandy and cobbled beaches for lunch and play. You will see many species of birds and mammals including Roosevelt Elk, River Otter, Tundra Swans, Cackling Geese, Bald Eagles and American White Pelicans, to name a few possibilities.
CRK makes kayaking accessible and enjoyable. Plus returning customers receive 10% off ALL future trips!
all-inclusive and affordable
We think you won't find another 6-day program loaded with place-based educational kayaking tours and lectures starting at $1,149, that includes all of your accommodations and catered meals. 
skill building for all experience levels
Begin your trip with on-the-water instruction, and continued expert coaching throughout to improve your skills and gain confidence.
interactive talks and presentations
Get outdoors for an adventure and natural history masterclass. Daily sightseeing and storytelling is combined with nighttime presentations and music, including a special guest appearance and talk with the Governor's Heritage Award winning historian and best-selling author, Irene Martin
sea kayaks and gear for all sizes
We take pride in our fleet of kayaks which include Wilderness Systems, Necky, Eddyline, and others. Rest assured we will outfit you with a great boat, paddle and matching spray skirt for any size. You can choose to use one of our wetsuits, pogies, and/or paddling jackets.
CRK trip leaders are certified safety and wilderness first responder experts with more than 32 years of combined experience coaching and leading paddlers.
Read below for what our program participants have to say about their experience with us.
"Just came back from the six day/five night Lower Columbia Exploration, and I am longing to return to the quiet mornings, time on the water and expert guiding of the Columbia River Kayaking team in Skamokawa. When you go out on the water with Andrew, Kyleen, Levi, or Connor, you feel safe and protected...so much so that even as a "mature" woman I dared and did new things. They are deeply rooted in the history of the area--natural and human-- and weave it into your experience through wildlife identification, fossil and artifact hunting, geological exploration, formal illustrated presentations and evening concerts by their Skamokawa Swamp Opera. It is an immersive experience---an invitation to slow down and pay attention. I fell in love with kayaking because of these folks. I'll be back, again and again."
"I attended this program for the second time and had an even more positive experience than the first time. Andrew, our guide, took advantage of the small group size and personalized our outings to accommodate our interests in birding and Columbia River ecology. He showed us rare birds and other animals up close. Also we learned about a program for reforestation in Washington and got to tour a rainforest site which demonstrated how successful this approach to land and forest management on private property can be. As usual 2 nights of folk music written and performed by locals was a highlight. And we had a lecture and plenty of opportunities to ask questions about the fascinating history of the Columbia River estuary region. I can't recommend this trip highly enough. As I said, I went once and came back for more. Having different guides for each program was especially interesting as they each shared different stories and knowledge. The guides were friendly, knowledgeable, committed to safety, and gave each participant personal attention. The equipment was in good repair and gear for rain and cool weather was provided when needed."
"At 75 years old I had some trepidation about kayaking on the Columbia for multiple days in a row. Each day my fears were overridden by the security I felt in the hands of Andrew's excellent guidance and his ability to gauge the weather to keep us in relatively calm and safe waters. Every component of the days spent in and around Skamakowa was good. The accommodations were fine with lovely views, the food was abundant and tasty, and the talent and friendliness of the Columbia River Kayaking folks was amazing. I enjoyed learning about the area and its history and hope I will have the opportunity to do it all again next year!"
Frequently Asked Questions
What if I am new to kayaking?
The Lower Columbia Exploration Program is designed with new paddlers in mind and is a great trip for skill levels 1 and 2.  Level 1 is no experience necessary, and level 2 indicates an ability to paddle in light wind with small waves or a moderate current. The Program kicks off with on-the-water instruction and coaching throughout to build new skills and improve confidence. 
Are your trip leaders certified?
At least one, and usually all, of our program leaders are certified Wilderness First Responders and have had sea leader training and assessments within the British Canoeing framework.
What kind of meal options can I expect?
All meals are made fresh by our caterer, The Duck Inn and include hot and hearty breakfasts, lunches that include options for salads, sandwiches, or wraps made to your order, and tasty dinners. The final dinner is always wild-caught salmon.
Does your program accommodate food allergies?
We make every effort to accommodate food intolerances. We can definitely accommodate the following three dietary needs: low salt, gluten free, and vegetarian
Can I rent or buy equipment from CRK?
All the equipment you will need for this program is included in the price. CRK has a small retail shop with some personal apparel and gear for sale, like paddling gloves, nose clips, dry bags you may purchase on the first or last day of the program
Does CRK have boats and gear available for plus sizes?
Yes! We have gear and equipment for plus sizes and our kayaking program leaders are happy to help people of all sizes enjoy their kayaking experience with us.
What is your cancelation policy?
We will work with you if you need to cancel or reschedule. Your partial deposit is fully refundable minus a 10% processing fee up to 14 days before the trip. If you need to cancel after that time it's still possible to receive a full refund if the spot fills or you are able to reschedule. Otherwise, 50% is refundable between days 14-7, and no refunds are given after day 7.
Subscribe to our monthly newsletter