Kayaking the Lower Columbia River and Beyond
 Tours and Instruction Since 2007
Our mission is to provide our clients with safe and enjoyable experiences
that emphasize place-based education, skill development, and adventure
in the contexts of paddlesports and the great outdoors.
We strive to offer services that balance accessibility and profit,
and to look after our people and our environment.
Columbia River Kayaking specializes in taking groups out on the water on the lower Columbia River, and we would be happy to put together a custom kayaking trip for your group. We can tailor your experience to emphasize education, whether you're looking to learn about the Chinookan people who lived along the Columbia River for thousands of years; the Lewis and Clark expedition, who first explored this area by land for the United States; natural history, including plants, birds, salmon, forests and geology; kayaking skills, from boat handling to navigation to rolling a kayak, or we can just set you up for good old fun and games on the water.
We have had groups here in the past that include various Boy Scout troops from as far away as Wisconsin, Lewis and Clark College's Masters in Education program, ecumenical and church groups, schools from Washington, Oregon and Idaho and families of all sizes. Even the 3/2 Stryker brigade of US Army has come kayaking with us. We offer generous discounts to groups larger than ten, and to organizations of all kinds.
How We Got Started
Some of our guides have been leading tours out of Skamokawa since 1998. In 2007, the guides came together to form a multi-member LLC and Columbia River Kayaking was offically born.
Our Founders
Ginni Callahan was the brain and the brawn behind the company's creation. She led the other guide-owners until 2017 when her Baja company grew so much it required her full attention. Current guide-owners Andrew and Levi were also among the original LLC partners.
Road Scholar (Elderhostel)
Andrew developed and began leading our  multi day Road Scholar (originally called Elder Hostel) program in 1999 as an employee of the old Skamokawa Center. In 2009 CRK took over as provider for the program. We average 12-13 programs per season between the months of April and October.
Located at Viewpoint Landing
In 2013 we moved our headquarters to and opened our retail shop in the historical steamboat landing building, now known as Viewpoint Landing, just a few hundred yards away from the old location. The landing offers lodging with unmatched views and well appointed suites.
Dedicated, Adventurous Storytellers and Friends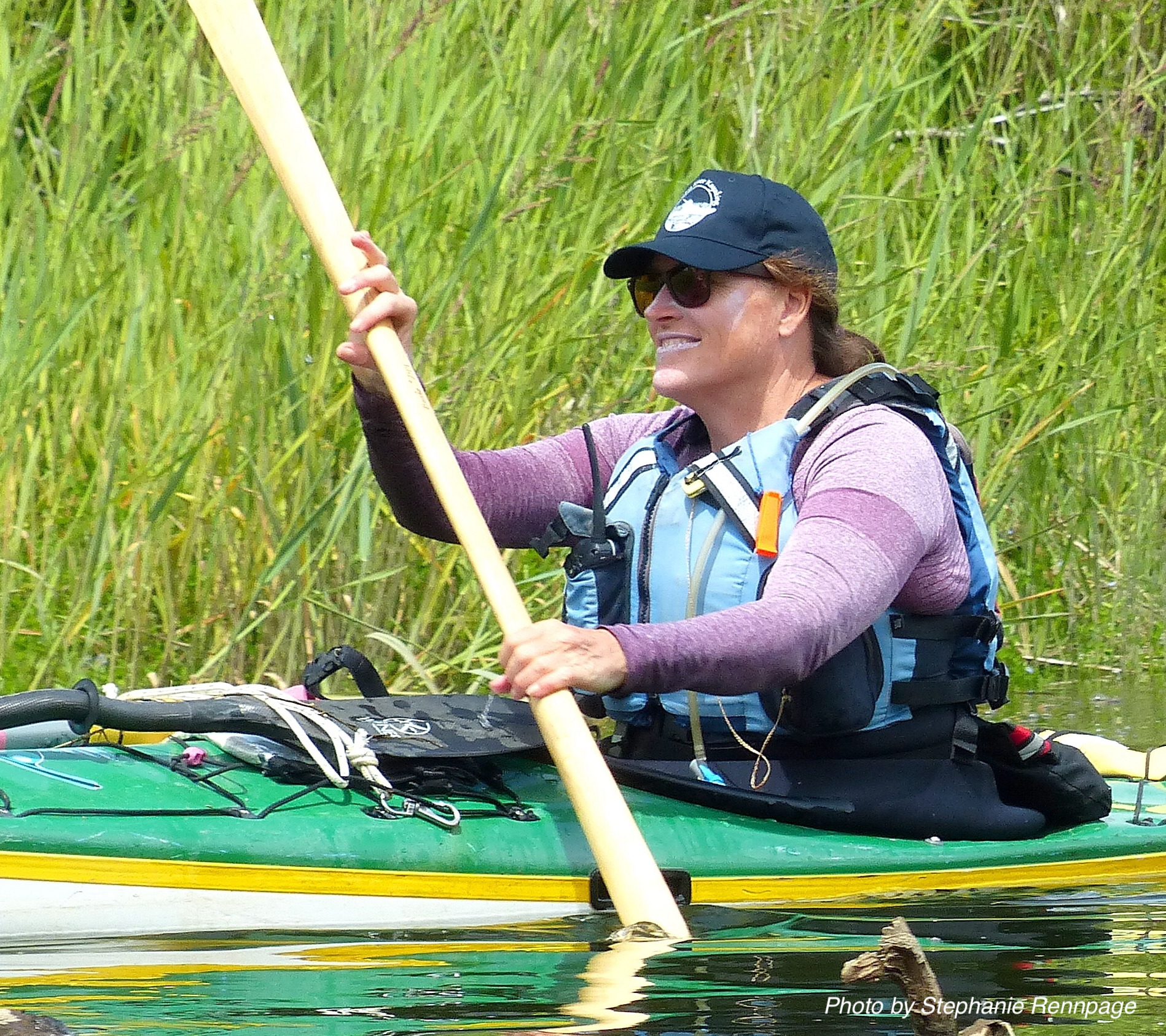 Kyleen Austin
Owner, Guide and Coach
Kyleen has a life-long background in outdoor exploration and has led programs for Columbia River Kayaking since 2014. She has BAs in Music and English, and an MBA. Her passions span a number of areas, but her favorites are making music and kayaking. In 2019, Kyleen undertook a three-month 1100-mile solo kayaking journey from Ketchikan, Alaska to her home here on Puget Island where she grows lavender and makes essential oil with it.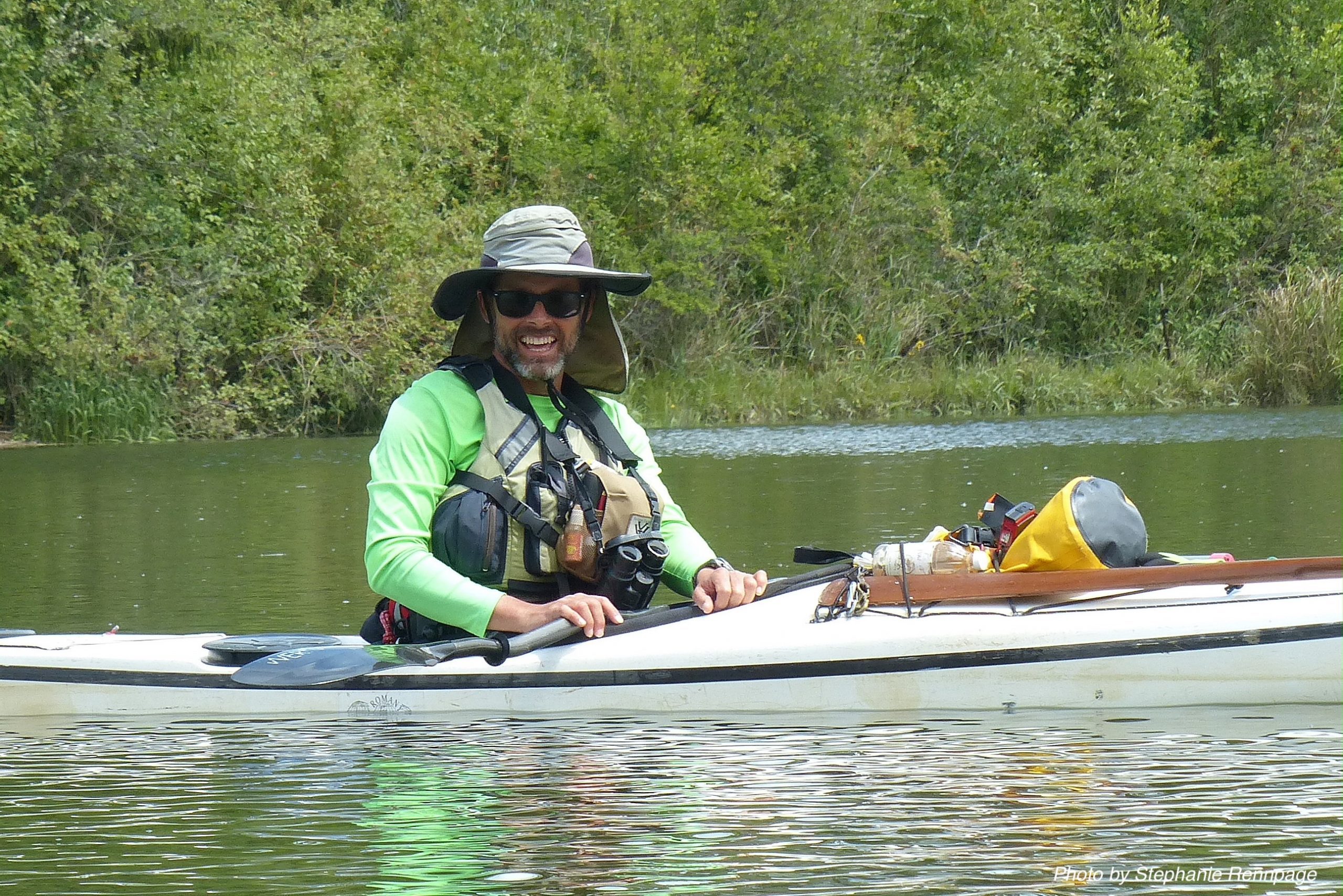 Andrew Emlen
Owner, Guide and Coach
Andrew holds a Masters degree in Environmental Education, and has been leading kayaking trips in Skamokawa since Skamokawa Center first opened in 1998. The quintessential renaissance man, Andrew can identify birds by their calls, play cello and most other instruments with strings, recite Lewis and Clark journal entries from memory, and shear the sheep that he raises on his small farm in Skamokawa. Any day on the water with Andrew is an education and an adventure.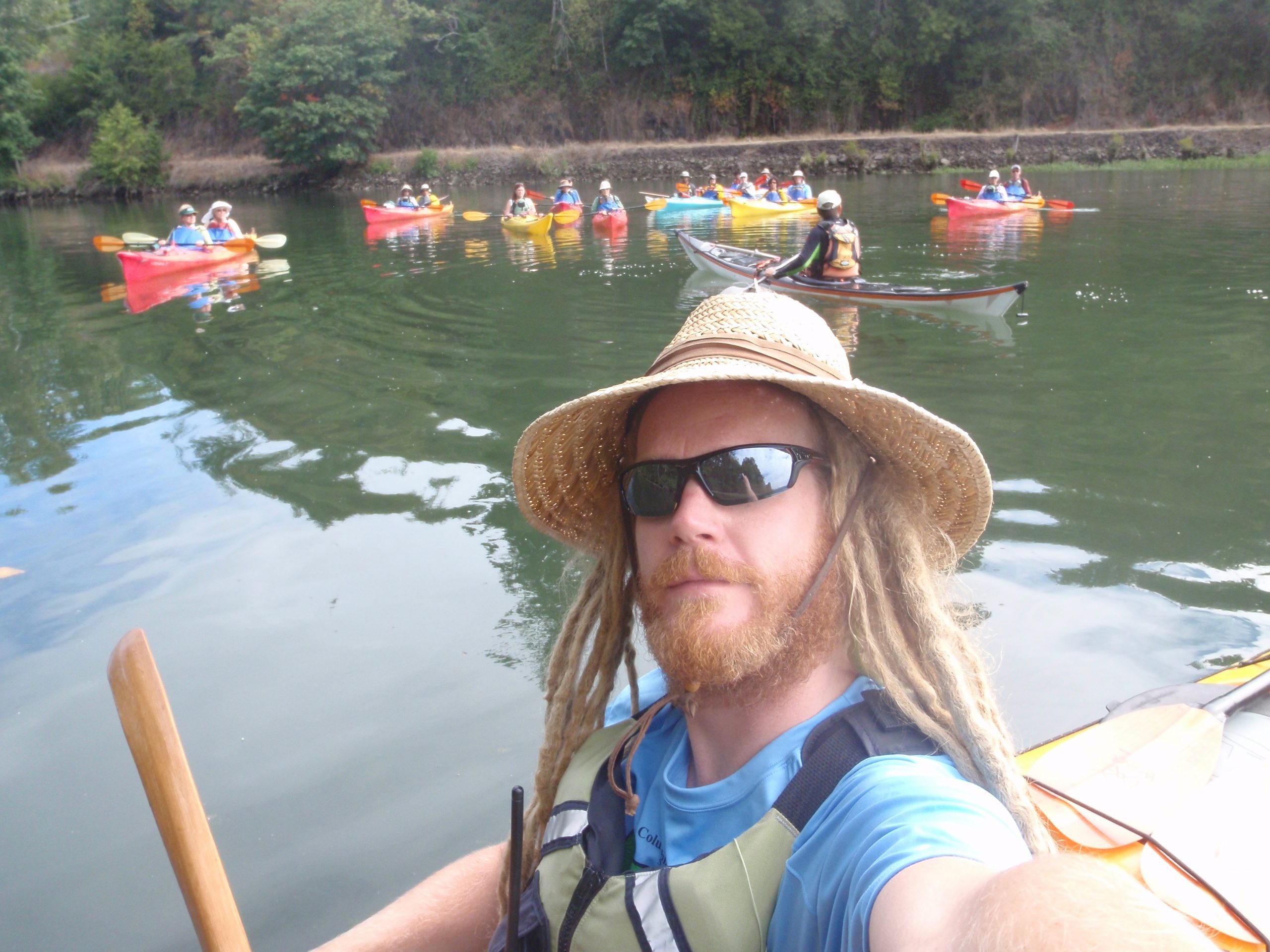 Levi Helms
Owner and Guide
Levi grew up in Wahkiakum County and started kayaking with Columbia River Kayaking in 2005. He has his BCU Three Star Sea Kayak certification. Levi is also a builder and home gardener. He loves to share personal tales of growing up in Skamokawa. An experienced wildcrafter, Levi's knowledge of our local flora and fauna is unmatched. His blend of skills and warm personality make every CRK progam special.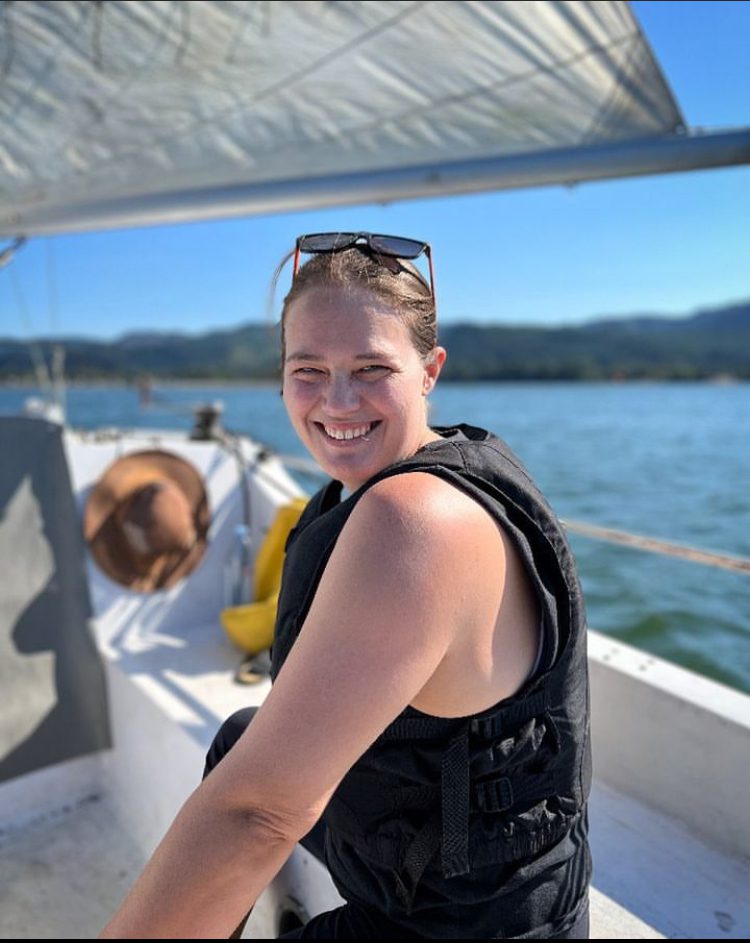 Wren Hendriks
Guide
Raised in a maritime family from San Pedro, Wren has spent her entire life on the water. She fell in love with kayaking during a trip to the Everglades when she was nine years old, slinking through alligator riddled swamps and ducking beneath mangrove thickets dripping with multi-colored snakes. In 2010, Wren moved to Northern California to paddle the crystalline lakes and rivers of the redwood forest. In 2015, she came to Portland to buy her first sailboat, and has been cruising around the Columbia River ever since. Wren joined the CRK guide crew in 2022 and is delighted to share her knowledge of boater safety and waterway navigation with kayakers of all ages and levels of experience. 
Carson Thomas
Guide
Born and raised in Seattle, Carson moved to Maryland for 4 years. There, she spent many hours on a kayak traveling Chesapeake Bay, exploring its 11,000 miles of coastline. While working on her Bachelor's Degree, Carson loved learning about human-environmental relationships and the study of "place" in anthropology. She attended the Arava Institute for Environmental Studies in Israel-Palestine. Since then, Carson has traveled, taught in schools, and most recently worked as a surveyor for the Washington Department of Fish and Wildlife. She is an avid reader, explorer, and full-time observer of the natural world. She enjoys solitary hikes and is currently learning how to play the guitar.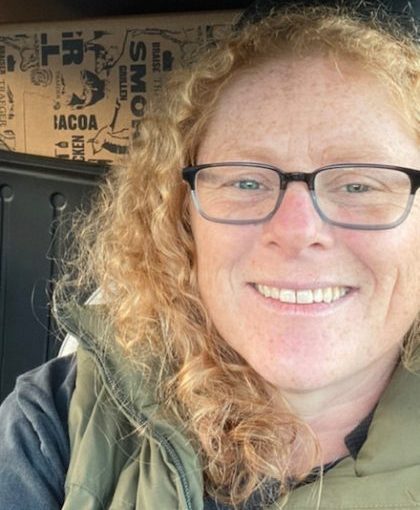 Lisa Unsworth
Guide
Lisa began guiding with us on the Lower Columbia River in 2021. When kayaking, Lisa draws from her coaching experience in the NCAA. She coached women's soccer for 24 years and still maintains her educational skills in the workforce. She has paddled flat water, whitewater and surf in Oregon and Washington for over 15 years. A highlight trip in 2018 included an 11 day paddle down the Douro River in Portugal.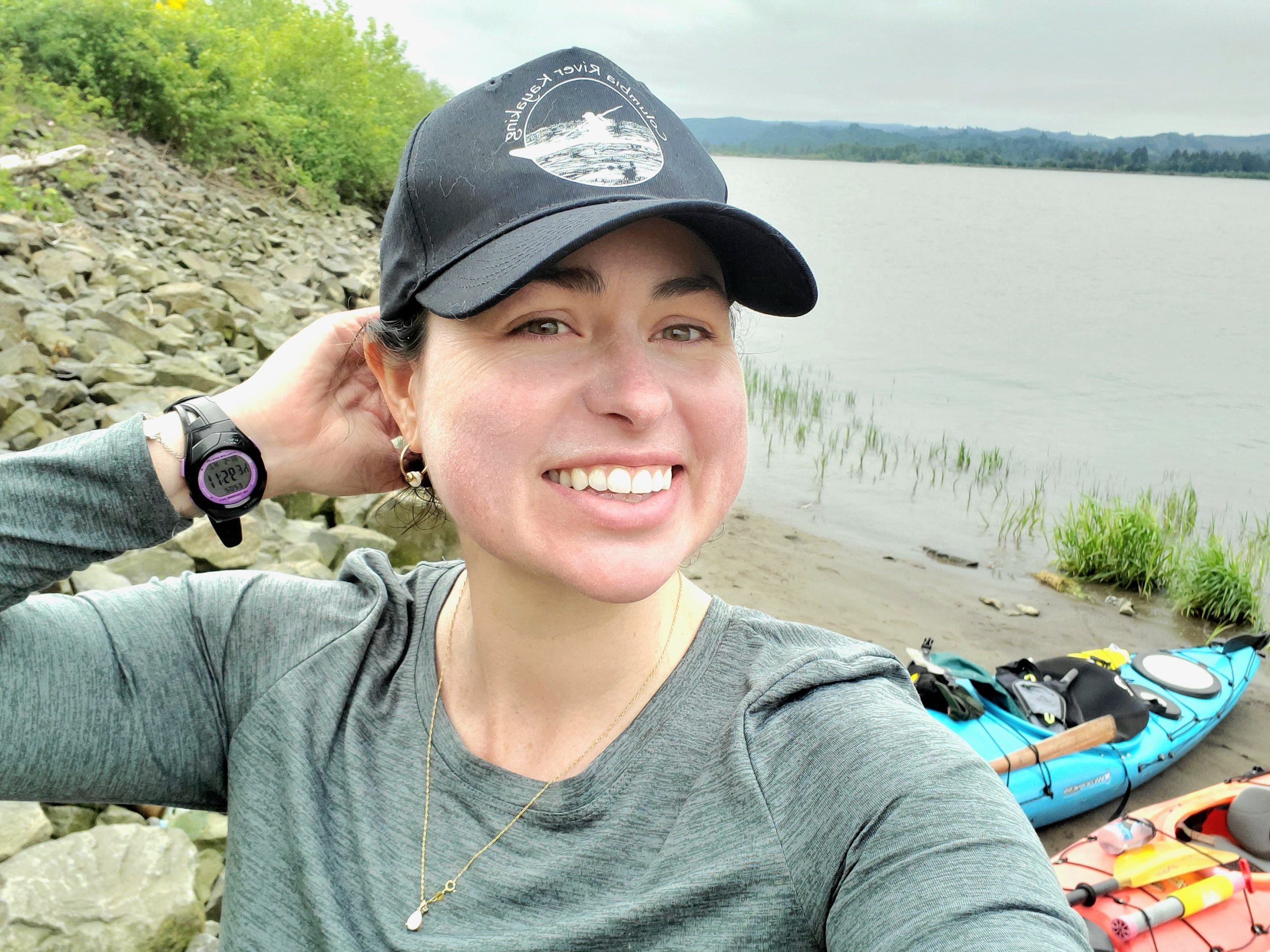 Kim Thomson
Guide
Kim joined CRK as a guide trainee for the 2023 season. Kim lives on the beautiful and wild Willapa Bay with her partner, and works as a mental health therapist in the local community. She was inspired to become a part of the team after attending the CRK Open House in March. "The unique balance of warmth and expertise offered by the crew made it feel possible to learn something entirely new. I have a lot of gratitude for the culture this group has created and am excited to contribute!"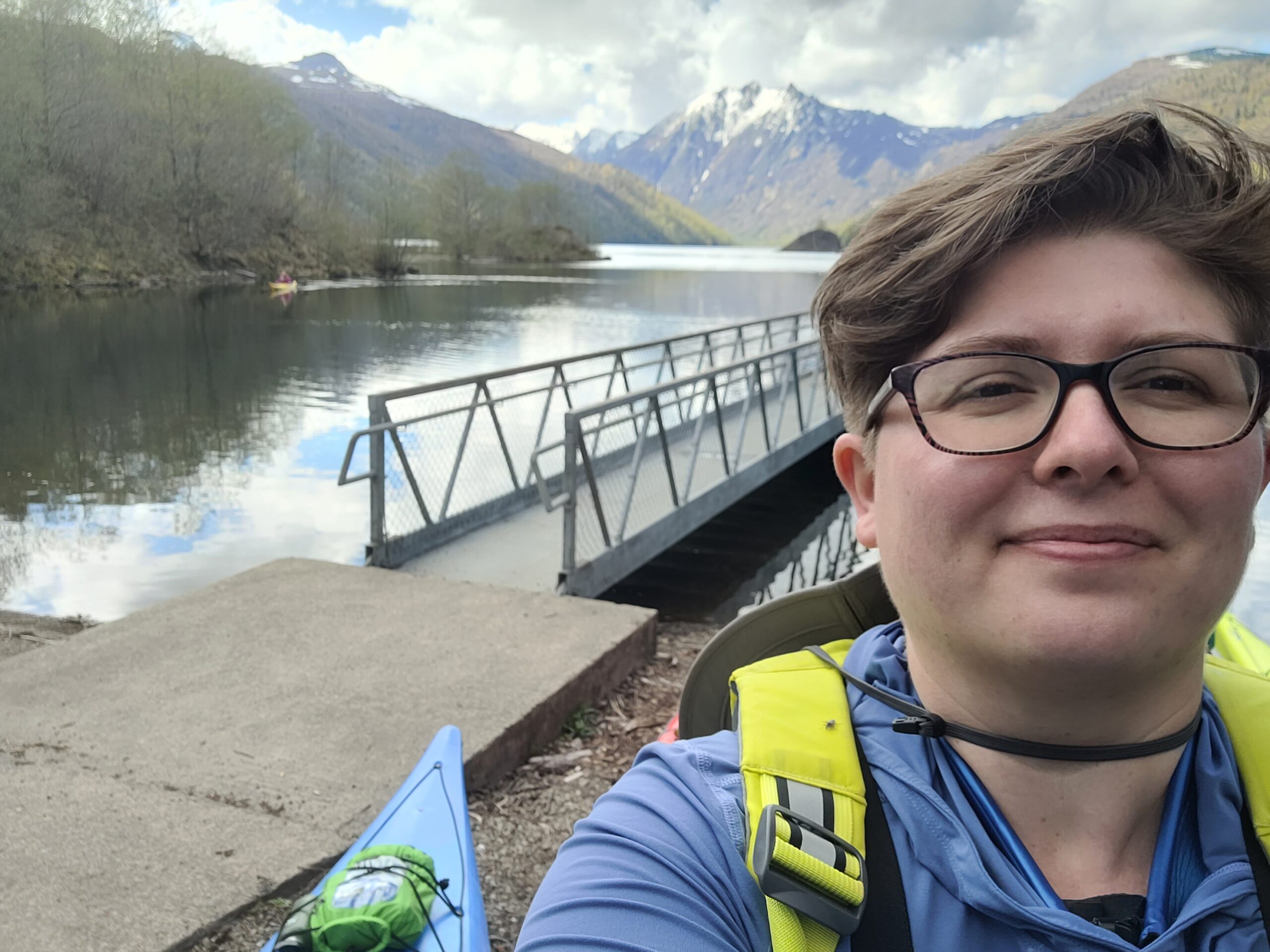 Amber Siefer
Outreach Coordinator
Amber joined the CRK crew as the outreach coordinator in 2022. After taking the Big Babes in Boats course from Kyleen, Amber was excited to have the opportunity to work with CRK in her capacity as a small business management consultant. She grew up on the Olympic Peninsula and loves being outdoors and on the water. Amber lives in Olympia with her family and loves to travel to Skamokawa throughout the year to join the crew on tours to learn more about the lower Columbia River and to connect with clients. Her educational background is in anthropology and public policy development and she brings more than 15 years combined experience in outreach coordination, research and communications, and community development practice to her new role.
Be a CRK Guide and/or Coach!
Many of our guides and coaches started out as avid sea kayaking enthusiasts. We have a guide training program tailored to the individual. Contact us to explore working with CRK.
How can I sign up for a kayaking tour or course?
You can always call us at 360-747-1044 or book through this website. Just browse our calendar or individual tour pages and select the "Book Now" button. We will guide you through the process from there.
What kind of wildlife might I see on a program?
This area is rich with wildlife. We have the famous Columbian White-tailed Deer, which has recently been downgraded from endangered to threatened thanks to 40+ years of private/public partnership in protecting the species. Other mammals you might see are elk, river otters, sea lions, harbor seals, nutria, and the rare bobcat, weasel, or mink. For an illustrated checklist of the birds of our area with graphs showing the abundance of each species throughout the year, check out eBird's illustrated checklist of Wahkiakum County
Can I kayak if I don't know how to swim?
Yes. We provide U.S. Coast Guard approved personal flotation devices (PFD's) to every participant. These PFDs will keep your torso and head above water should you end up out of the kayak and in the water, either on purpose or by accident. You will also be with one of our highly-trained guides/coaches who will quickly assist you getting back into your boat (or to shore). Bottom line, you will have every possible safety measure in place to make your experience fun!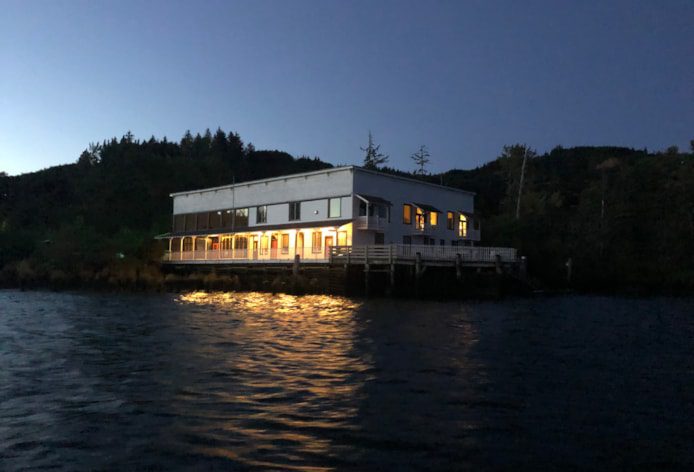 What's' the best way to first experience the Lower Columbia River?
In a kayak with us! The lower Columbia River is heavily influenced by the ocean tides. It is also heavily used by the commercial shipping industry, sports fishers, motorized recreational crafts, and there is much one needs to know before heading out for a paddle. We have knowledgable guides and coaches who can help you have the richest possible experience kayaking this special place.
Where is the closest lodging?
Right above our shop! We are located in the historical Viewpoint Landing building which offers three spacious suites with fantastic views and an easy walk down the stairs to start your kayaking program. Landing guests who kayak with us receive a 15% discount on both lodging and kayaking.
Other local lodging options?
Sign Up to Receive CRK News and Special Offers