Kayaking the Lower Columbia River and Beyond
 Tours and Instruction Since 2007

Our mission is to provide our clients with safe and enjoyable experiences
that emphasize place-based education, skill development, and adventure
in the contexts of paddlesports and the great outdoors.
We strive to offer services that balance accessibility and profit,
and to look after our people and our environment.
We have enjoyed delivering on this mission for 25 years and are grateful to
all of those who have helped us along the way.
As the owners move into partial retirement and continue to pursue other creative activities,
we will keep the great memories created through Columbia River Kayaking.
How We Got Started
Some of our guides have been leading tours out of Skamokawa since 1998. In 2007, the guides came together to form a multi-member LLC and Columbia River Kayaking was offically born.
Our Founders
Ginni Callahan was the brain and the brawn behind the company's creation. She led the other guide-owners until 2017 when her Baja company grew so much it required her full attention. Current guide-owners Andrew and Levi were also among the original LLC partners.
Road Scholar (Elderhostel)
Andrew developed and began leading our  multi day Road Scholar (originally called Elder Hostel) program in 1999 as an employee of the old Skamokawa Center. In 2009 CRK took over as provider for the program. We average 12-13 programs per season between the months of April and October.
Located at Viewpoint Landing
In 2013 we moved our headquarters to and opened our retail shop in the historical steamboat landing building, now known as Viewpoint Landing, just a few hundred yards away from the old location. The landing offers lodging with unmatched views and well appointed suites.
Dedicated, Adventurous Storytellers and Friends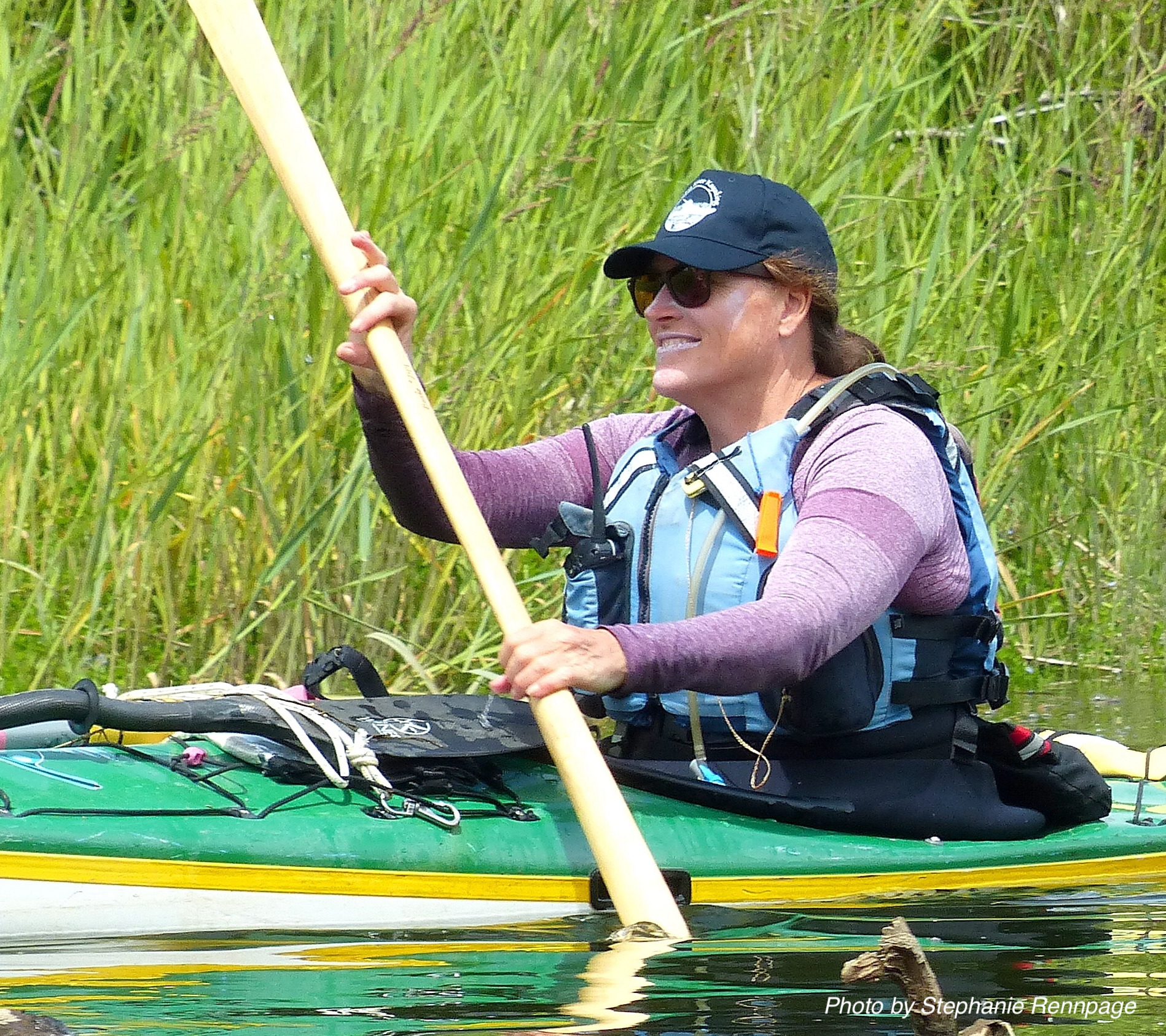 Kyleen Austin
Owner, Guide and Coach
Kyleen has a life-long background in outdoor exploration and has led programs for Columbia River Kayaking since 2014. She has BAs in Music and English, and an MBA. Her passions span a number of areas, but her favorites are making music and kayaking. In 2019, Kyleen undertook a three-month 1100-mile solo kayaking journey from Ketchikan, Alaska to her home here on Puget Island where she grows lavender and makes essential oil with it.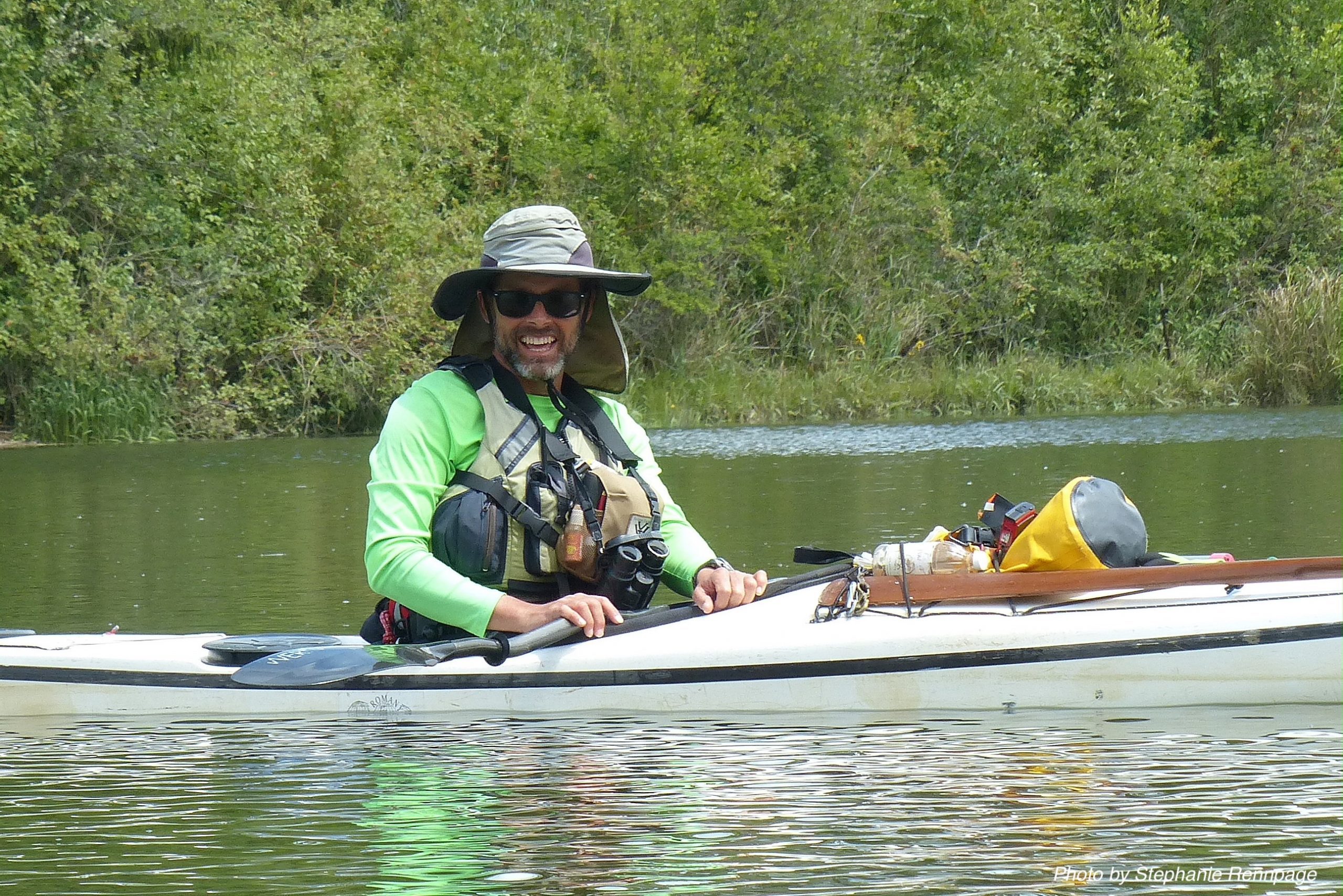 Andrew Emlen
Owner, Guide and Coach
Andrew holds a Masters degree in Environmental Education, and has been leading kayaking trips in Skamokawa since Skamokawa Center first opened in 1998. The quintessential renaissance man, Andrew can identify birds by their calls, play cello and most other instruments with strings, recite Lewis and Clark journal entries from memory, and shear the sheep that he raises on his small farm in Skamokawa. Any day on the water with Andrew is an education and an adventure.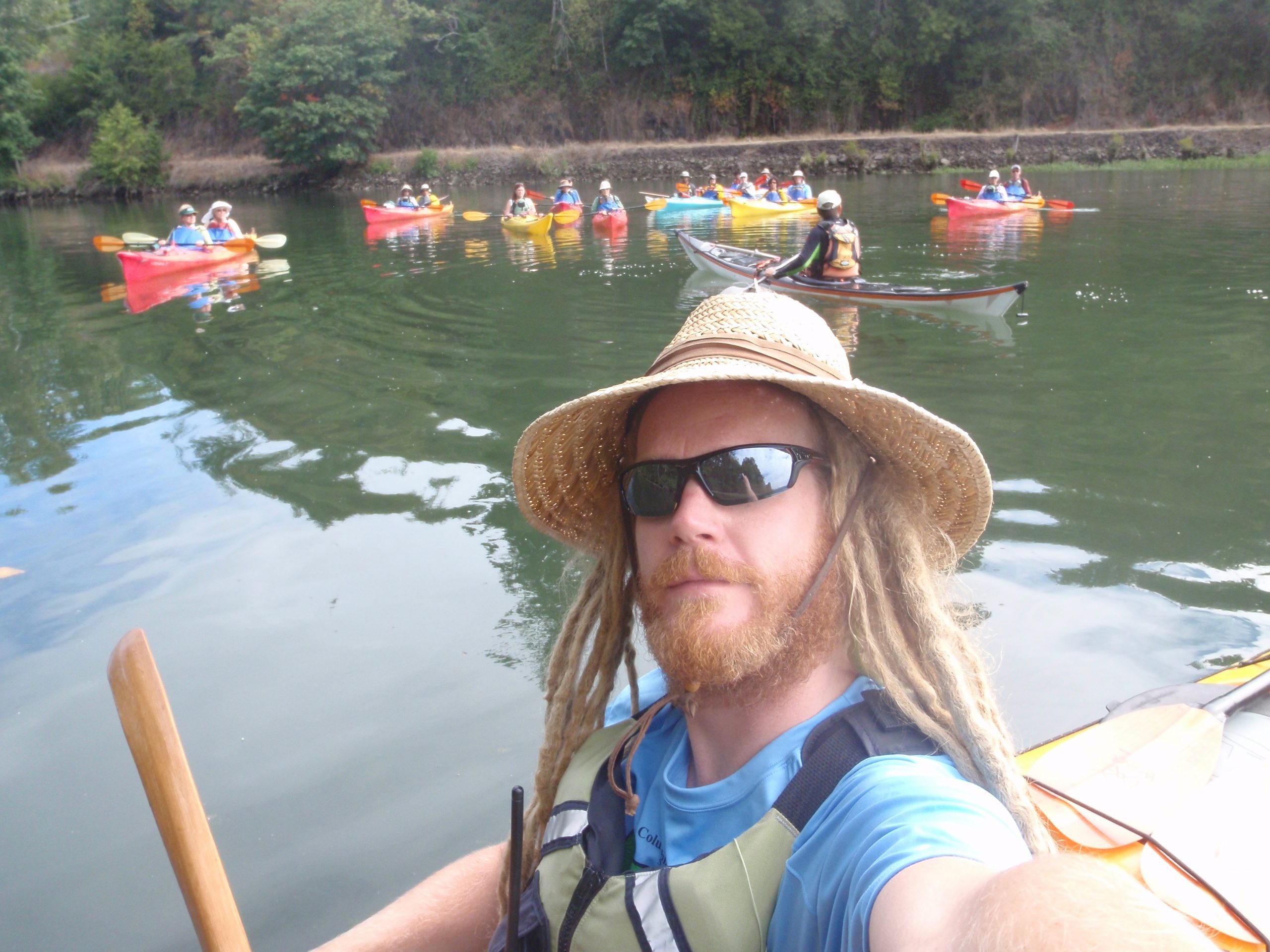 Levi Helms
Owner and Guide
Levi grew up in Wahkiakum County and started kayaking with Columbia River Kayaking in 2005. He has his BCU Three Star Sea Kayak certification. Levi is also a builder and home gardener. He loves to share personal tales of growing up in Skamokawa. An experienced wildcrafter, Levi's knowledge of our local flora and fauna is unmatched. His blend of skills and warm personality make every CRK progam special.
Sign Up to Receive CRK News and Special Offers