General Questions
info{at}
columbiariverkayaking{dot}com
Kayak Shop Location
957 Steamboat Slough Rd, Suite 1
Skamokawa, WA
How can I sign up for a kayaking tour or course?
You can always call us at 360-747-1044 or book through this website. Just browse our calendar or individual tour pages and select the "Book Now" button. We will guide you through the process from there.
What kind of wildlife might I see on a program?
This area is rich with wildlife. We have the famous Columbian White-tailed Deer, which has recently been downgraded from endangered to threatened thanks to 40+ years of private/public partnership in protecting the species. Other mammals you might see are elk, river otters, sea lions, harbor seals, nutria, and the rare bobcat, weasel, or mink. For an illustrated checklist of the birds of our area with graphs showing the abundance of each species throughout the year, check out eBird's illustrated checklist of Wahkiakum County
Can I kayak if I don't know how to swim?
Yes. We provide U.S. Coast Guard approved personal flotation devices (PFD's) to every participant. These PFDs will keep your torso and head above water should you end up out of the kayak and in the water, either on purpose or by accident. You will also be with one of our highly-trained guides/coaches who will quickly assist you getting back into your boat (or to shore). Bottom line, you will have every possible safety measure in place to make your experience fun!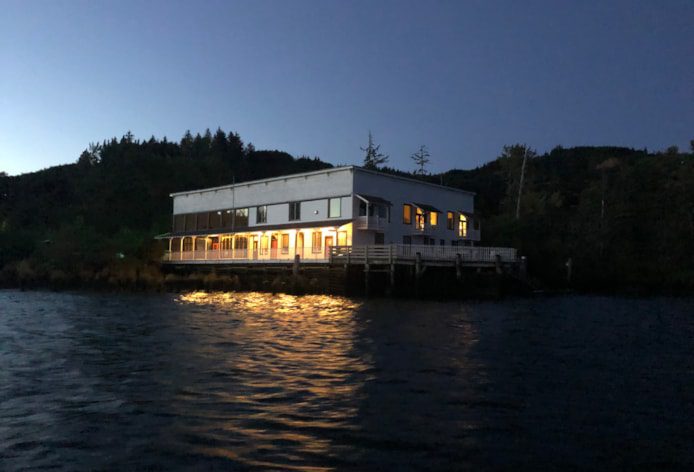 What's' the best way to first experience the Lower Columbia River?
In a kayak with us! The lower Columbia River is heavily influenced by the ocean tides. It is also heavily used by the commercial shipping industry, sports fishers, motorized recreational crafts, and there is much one needs to know before heading out for a paddle. We have knowledgable guides and coaches who can help you have the richest possible experience kayaking this special place.
Where is the closest lodging?
Right above our shop! We are located in the historical Viewpoint Landing building which offers three spacious suites with fantastic views and an easy walk down the stairs to start your kayaking program. Landing guests who kayak with us receive a 15% discount on both lodging and kayaking.
Other local lodging options?
Sign Up to Receive CRK News and Special Offers